United Garage Doors - Garage Door Openers Alexandria, VA -

571-490-8986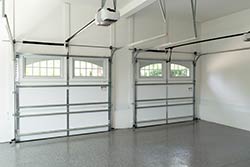 Manual opening of garage doors has almost become unheard of in the present era. Modern technology has transformed its basic operation and has made it much smoother and easier. With the arrival of remote controlled tech, motion-sensors and other high-end technology, automated garage door openers are catching up with the Alexandria, VA community, making the task of opening and closing doors quicker and protection of valuables easier. However, despite the technological advancement, even the most robust system cannot be foolproof from an occasional failure. This is why you need United Garage Doors to get your garage door openers fixed or replaced with new ones.
United Garage Doors offers a range of garage door openers that are durable, powerful and quiet, match industry standards and can fit any budget. Simple, yet highly-functional, our automatic openers come in a wide range of power specifications and are designed to handle several door weights and sizes. Despite the added convenience they offer our openers require minimal maintenance as we believe in choosing ace brands.
To some, it might seem that garage door operation cannot get easier than a push of the button, let United Garage Doors tell you otherwise. Our techno-savvy team can install openers that are extremely forward-looking and easily merge with home automation systems. They are now equipped with keyless entry and multiple remotes that enhance the security of your garage space by making it impenetrable.