United Garage Doors - Commercial Garage Doors Alexandria, VA -

571-490-8986
It's not easy to remain the most preferred garage door company for years and takes persistent efforts and exceptional quality on your part to remain at the top of the ladder. We have become the most sought-after commercial garage door service company in Alexandria, VA after serving the needs of hundreds of clients, industries, commercial offices, and more and providing quality solutions each time they place their faith in us. With our expertise and knowledge of industry standards, we are able to fulfill the diverse needs of our commercial clients and ensure that our services never fall short of the mark.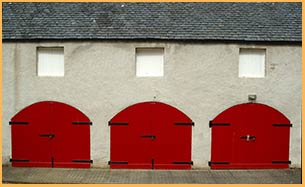 Our specialty lies in installing custom garage doors keeping in mind the specific commercial needs of our clients. We are also well-trained in handling modern doors and can also provide maintenance services, upgrade faulty doors and opener mechanisms, and install sturdier systems. We pick out our equipment very carefully and ensure that only the best material is used on your garage doors. We understand that a snapped chain drive or a broken torsion spring can disrupt your workflow and that is why our technicians don't waste a single second in reaching your location and providing an optimum solution.
Quality products:
Garage doors at your business must be strong enough to withhold excessive use and hold up against natural or artificial destruction. They must also be able to enforce restricted access and prevent any unauthorized personnel from entering the premises. We provide commercial garage door services to ensure that the garage door system at your establishment lasts a long period of time and protects your valuables from any kind of threat. We install industry-recommended sturdy door systems that require minimal maintenance and are optimally suited for any kind of weather. Be it repair, maintenance, component replacement, or new door installation, you can call United Garage Doors for any type of service.